Ag-Challenge Consulting Pty Ltd provides professional and independent agricultural advisory services to the dairy, beef, potato and other high rainfall and irrigation based industries.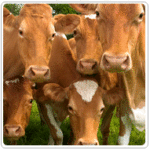 The services provided are primarily technical and include feed budgeting, crop monitoring, grazing management, fertilizer programs, farm design, agronomy and herd management. Services to the farming community extend to business planning, cash flow budgeting, training, agricultural loss assessment, and dispute resolution.
To the broader rural community, Ag-Challenge Consulting also provides specialist advice on recycled water project design and management, land capability assessment, project management, (independent) expert witness, discussion group facilitation, field day leadership and executive officer services.
The company has always based its work and advice on the principals of sustainability, both economic sustainability and environmental sustainability.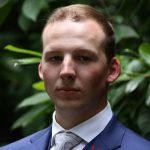 Cameron de Kok B. Ag.
Cameron graduated from The University of Melbourne with a Bachelor of Agriculture in 2015, and started at Ag-Challenge Consulting in 2016 following an industry placement in 2015.
Since joining the Ag-Challenge Consulting team, Cameron has been a key part of the team delivering Fert$mart, CORE 4 and the Gippsland Grow Green Project. Cam has developed skills in a range of disciplines, but mostly with a dairy and soil focus.
Cameron has successfully completed 'RTE5301A Design livestock effluent systems' in 2018, which allows him to provide sound advice on matters relating to livestock effluent. Cameron also holds Fertcare C accreditation.
Cameron is dedicated and hardworking, he has a real passion for agriculture that drives him to continue to learn and develop as part of the team at Ag-Challenge Consulting.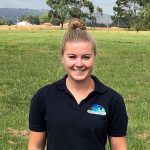 Caroline Purcell B. Ag.
In 2018 Caroline commenced working with Ag-Challenge Consulting having graduated from Melbourne University as dux of her class in 2017.
Caroline has been part of the team delivery of CORE 4 for the West Gippsland Catchment Management Authority.
Caroline has a thorough understanding of the Ellinbank Nutrient Balance and has written many Farm Nutrient Management Plans, as part of Gippsland Grows Green Grass and Fert$mart. Caroline is now well experienced in correct soil sampling procedures having completed sampling for numerous Ag-Challenge Consulting clients.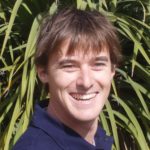 Glenn Marriott B. Ag. Sci. (Hons)
Glenn has been with Ag-Challenge Consulting and Land Safe since 2007 and is a Director.
Glenn received the GW Leeper Memorial Prize for the soil science while studying at Latrobe University, and also the Australian Institute of Agricultural Science Prize for the best honours thesis.
Glenn provides consultancy services to a broad range of corporate and private individuals including, Dairy processing facilities, Water Authorities and Shire Councils.
Glenn's professional focus is on soil and wastewater management specialising in Land Capability Assessment (LCAs) and environmental management through design and monitoring of recycled water and biosolids projects.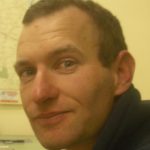 Craig McWhinney B. Ag. Sci. (Hons), C. P. Ag.
Craig has been a Certified Practising Agricultural Consultant (CPAg) since 2000 and has been operating his own dairy farm and grazing enterprise since 2007. Craig has a broad knowledge of pasture management and grazing strategies for both dairy and beef operations.
He is a self-motivated, open minded person that relates well to others. His communication skills are highly developed to enable competent and confident public speaking.
Craig specialises in one-to-one dairy consultancy, but is also the driving force behind numerous dairy discussion groups.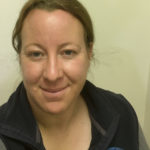 Laura Bowles B. A.
With a strong background in agriculture, Laura has been working alongside farmers, private enterprises and government agencies for Ag-Challenge Consulting since 2003. 
With a broad horticultural industry knowledge, great people skills and quick learning capacity, she has been able to take on successful horticultural projects and Executive Officer roles on a State, and National scale.
Laura now works part time and specialises in providing farm management plans for clients across Victoria, and provides support on larger projects for the company.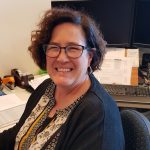 Pauline McPherson
Pauline has been with Ag-Challenge Consulting since July 2010. Pauline has had over 13 years experience in office administration plus holds a Certificate 3 in office administration and a Certificate 4 in Business Management. These are combined with an extensive knowledge of Quickbooks.
Pauline is a happy, organized and very competent person alway willing to assist our clients promptly and efficiently.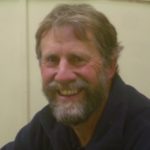 Jeff Urie B. Ag. Sci.
Since 1988 Jeff Urie has been a Principal Agricultural Consultant, Company Director and was also a co-founder of Ag-Challenge Pty Ltd. He has extensive knowledge of all matters relating to dairying and the dairy industry, having worked in the industry since 1981.
Jeff's main focus is on person to person dairy and beef consultancy, but he is also well grounded in the field of group extension activities, co-ordinating three dairy discussion groups per month. Before entering the dairy scene, Jeff was a soils expert with the now defunct Soil Conservation, where he played a leading role in conducting land surveys, and the development of sustainable practices within domestic water supply catchments.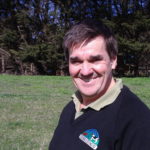 Tony Pitt B. Ag. Sci. (Hons.), M. Ag. Sc.
Tony has a dual background in both soil science and agronomy. He was formerly employed within the public sector, initially by the Soil Conservation Authority as a research officer and then by the Department of Agriculture as an industry agronomist.
He has been active in private consulting since 1989 and the current work areas include design and monitoring of recycled water projects in Victoria, land capability assessments for agriculture and other uses, salinity management and irrigation design. Tony has specific knowledge of irrigation design and management and also brings financial analytical tools to the consultancy group.